Visit great websites (see LINKS above)
(More information in FORMS and FILES also)
Mrs. Frank & Mrs. Laudicina-Nicholas are school counselors at Headland Middle School. Their office hours each day are from 7:30-3:15. Our email addresses are hlaudicina@henrycountyboe.org and sfrank@henrycountyboe.org.

School Counselors, referred to as "guidance counselors" in the past, help every student improve academic achievement, personal and social development, and career planning. School counselors in the 21st century are highly trained educators in PreK—12 settings who uphold ethical and professional standards to design, implement and manage comprehensive, developmental, results-based school counseling programs that promote and enhance student success. Please feel free to contact us via phone or via email for specific concerns and questions.
Mrs. Frank and Mrs. Laudicina-Nicholas are responsible for coordinating all guidance activities, to include assisting the principal and assistant principal with the master schedule. Counselors maintain all permanent records as well as conduct student individual and group counseling sessions pertaining to a variety of subjects. They also assist 8th and 9th grade students with their four year educational plans. Mrs. Frank and Mrs. Laudicina-Nicholas coordinate various speakers to come in and talk to students on a range of topics. Additionally, they plan and coordinate spring visitation for incoming 6th grade students and assist HHS with pre-registration of outgoing 9th graders.
The counselors handle transcript requests and record requests. Also, if you would like to schedule a conference with your child's teacher, please call 334-585-7083.
REGISTRATION & WITHDRAWAL
Registration and Withdrawal of a student can be a lengthy process, so please plan ahead and make an appointment or call to ensure a counselor will be available for these services. 24 hours notice is kindly requested to process a student's withdrawal, TEXTBOOKS MUST BE TURNED IN TO THE OFFICE IN ORDER TO PROCESS A WITHDRAWAL.
New Student Registration:
Parents must accompany students to enroll and provide the following items at the time of registration:
Alabama immunization form

Proof of residency (utility bill, lease agreement, etc)


Copy of birth certificate

(

voluntary only

)




Copy of social security card

(1. Disclosure of Social Security Card Numbers (SSN) is voluntary only. 2. Social Security Card Numbers are used by our district for the limited purpose of properly identifying students for record-keeping and transcripts and are kept confidential. 3. The lack of or refusal to provide a SSN will have no impact on the district's enrollment decision. 4. Students who enroll without a SSN will be assigned an alternate identification number.)

Withdrawal form or most recent report card from former school- can be requested but will delay enrollment


Copy of IEP or 504, if applicable

Custody documentation, if applicable (must be signed by a judge)
HOW TO GET YOUR KID OFF THE SMARTPHONE BY MEL ROBBINS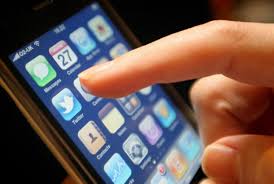 Ever feel like you're losing the cell phone battle with your teenager? I did, too. But I'm about to share a genius move with you that will help you win it again.
When we first gave our daughters (now 13 and 15) cell phones for "emergencies," we made them sign a contract, monitored every text and restricted where and when they could use their phones. In less than a year, we lost control of the situation.
There is the search activity for starters, and then the Snapchat stories, Vines, Instagram posts, Facebook messages, Ask.fm questions and Twitter feeds. There is the stunning reality that

the average teen

sends between 50 to 100 texts a day -- some as many as 300 -- and 70% of them
admit hiding
their online behavior from parents.
Add to this that 84% of teenagers sleep with, next to or on top of their cell phones, according to a Pew Research Internet Study, and we get into the realm of health concerns.
We may not be able to monitor our kids every online move, but this we could do something about. And here comes the genius move:
We recently adopted a "check in at tuck in" rule at our house, an idea

I stole from a parenting expert

. It is simple, and you must try it. At bedtime, when you "tuck in" your kids for the night, they must "check in" their phone for charging with you.
Why? Turns out it's a horrible idea to let your teens sleep with their cell phones. It deprives them of sleep, makes them feel obligated to be "on-call" for their friends at all hours of the night and prevents them from creating healthy boundaries with technology.
The research is indisputable that teens needs "as much sleep or more" than they got as children -- that's between 9 and 10 hours of sleep a night -- and only

20% of them are getting it,

thanks to their sleeping with their cell phones!
When they don't get sleep, they

perform poorly in schoo

l, feel

ravenous

, get acne, are

more susceptible to the flu

and are

overly emotional

.
Even though most teens turn their phones to vibrate at night, with every buzz and incoming text, their sleep is disrupted. Sleep researchers

say

that the blue light from the time display on a smartphone sets off the brain receptors that are designed to keep us awake.
Before we implemented the "check in at tuck in" rule, I'd often find our 13-year-old passed out in her bed, music still cranking away on her headphones. Our 15-year-old still had several hours of homework to finish so I'd kiss her goodnight and remind her to set the alarm clock on her cell phone for 6 a.m.
Now our 13-year-old "checks in" her phone at 9 p.m. when she heads to bed. Our 15-year-old "checks in" her phone at 10 p.m. The phones get powered off and plugged into a power strip on the floor of our bedroom -- where they charge all night.
By taking the phone, you'll also be rescuing your kids from needing to be "on call" for their friends.
Dr. Orfeu Buxton, a neuroscientist and assistant professor in the division of sleep medicine at Harvard Medical School, has found 10% or 15% "of teens in middle school are hardened insomniacs that not only sleep with their cell phones on but feel they have to be responsible to intrusion, in case a friend is in need."
As one high school girl in

the Pew study

explained, "Our friends are texting constantly, and the people will wake me up at like midnight and I have to like wake up and talk to them or like they'll think I'm mad at them or something."
You'll catch flak, but you can handle it. Nothing good will come from a teenager, alone in his or her room, late at night with a cell phone.
"But I use it for my alarm clock."
"I'll wake you up."
"My friends might need me."
"Blame me. If it's an emergency, they can call the house and I'll wake you up."
We've had the "check in at tuck in" rule for about three months at our house and the difference is amazing. The sleep-deprived and grouchy wildebeests that used to arrive in the kitchen (phone in hand) have been replaced by half-awake teenagers who sometimes even talk to us. They get their phones after breakfast is finished and backpacks are ready.
A few weeks ago, driving my daughter to a friend's house for a sleepover, she handed me her phone. "I guess I should check this in now, since you won't be there to tuck me in tonight. I'll call you from Ellie's phone if I need you."
For a fleeting moment, I actually felt like I was back in control of this parenting thing.
Mel Robbins is a CNN commentator and legal analyst. Robbins is the founder of

Inspire52.com

, a positive news website and author of "Stop Saying You're Fine," about managing change. She speaks on leadership around the world and in 2014 was named Outstanding News Talk Radio Host by the Gracie Awards.
DID YOU KNOW?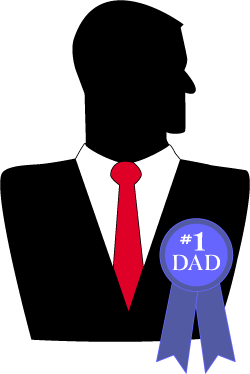 Fathers who are involved, nurturing, and playful with their infants have children with higher IQs, as well as better linguistic and cognitive capacities. Pruett, K. (2000). Father-need. New York, NY: Broadway Books; Sternberg, K. J. (1997)
The influence of a father's involvement on academic achievement extends into adolescence and young adulthood. Numerous studies find that an active and nurturing style of fathering is associated with better verbal skills, intellectual functioning, and academic achievement among adolescents. Goldstine, H. S. (1982). Fathers' absence and cognitive development of 12-17 year olds. Psychological Reports, 51, 843-848; Nord, C., & West, J. (2001). Fathers' and mothers' involvement in their children's schools by family type and resident status [On-line]. Available: http://nces.ed.gov/pubsearch/pubsinfo.asp?pubid=2001032
A 2001 U.S. Department of Education study found that highly involved biological fathers had children who were 43 percent more likely than other children to earn more and 33 percent less likely than other children to repeat a grade.
LET THE BUTTERFLY STRUGGLE
A young mother was fascinated but concerned as she watched a butterfly struggling mightily to escape through the small opening at the top of its cocoon. And when the creature seemed to give up overwhelmed by the task, she felt sure that it wouldn't make it without help. So she enlarged the hole.
The grateful butterfly wriggled out. Unfortunately, its wings were shriveled and useless. The well-intentioned intervention interrupted a natural process. Forcing the butterfly to squeeze though a small opening is nature's way of assuring that blood from the creature's body is pushed into the wings. The butterfly escaped the cocoon but without strong wings it could never be free.
Childhood, too, is a sort of cocoon. If a healthy adult is to emerge there must be some struggle.
One of the hardest things for loving parents is to know when to let kids work their own way out of the rough patches in life. Of course we should always be supportive and demonstrate caring and we should look for opportunities to give them strategies and tools to deal with their problems. But if we are overprotective, they will not struggle enough and without some struggle they may not develop the strength and confidence they will someday need.
Children must be allowed to learn from their mistakes and pay the price for their own bad judgments. Parents who buy their kids everything they want and always bail them out of trouble do them no favors. In fact, they may be preventing them from growing the strong wings they need.
KEYS TO SUCCESS

You can set yourself up for success this school year with some basic pointers. Follow this checklist, and you'll get off on the right foot:
- I attend school every day unless I'm sick, and I get there on time.
- I get 8 - 10 hours of sleep each night
- I eat a healthy breakfast in the morning
- I pay attention in class
- I write down my assignments for each subject
- I start my projects when I get them
- I complete my homework on time
- I read for pleasure each day
TEN WAYS TO HELP YOUR KIDS GET ORGANIZED



Ten Ways to Help Your Kids Get Organized

Developing good organizational skills is a key ingredient for success in school and in life. Although some people by nature are more organized than others, anyone can put routines and systems in place to help a child "get it together." Here's a list of strategies that you can use to help your child get -- and keep -- his life under control.

1. Use checklists.

Help your child get into the habit of keeping a "to-do" list. Use checklists to post assignments, household chores, and reminders about what materials to bring to class. Your child should keep a small pad or notebook dedicated to listing homework assignments. Crossing completed items off the list will give him a sense of accomplishment.

2. Organize homework assignments.

Before beginning a homework session, encourage your child to number assignments in the order in which they should be done. She should start with one that's not too long or difficult, but avoid saving the longest or hardest assignments for last.

3. Designate a study space.

Your child should study in the same place every night. This doesn't have to be a bedroom, but it should be a quiet place with few distractions. All school supplies and materials should be nearby. If your young child wants to study with you nearby, too, you'll be better able to monitor his progress and encourage good study habits.

4. Set a designated study time.

Your child should know that a certain time every day is reserved for studying and doing homework. The best time is usually not right after school -- most children benefit from time to unwind first. Include your child in making this decision. Even if she doesn't have homework, the reserved time should be used to review the day's lessons, read for pleasure, or work on an upcoming project.

5. Keep organized notebooks.

Help your child keep track of papers by organizing them in a binder or notebook. This will help him review the material for each day's classes and to organize the material later to prepare for tests and quizzes. Use dividers to separate class notes, or color-code notebooks. Separate "to do" and "done" folders help organize worksheets, notices, and items to be signed by parents, as well as provide a central place to store completed assignments.

6. Conduct a weekly clean-up.

Encourage your child to sort through book bags and notebooks on a weekly basis. Old tests and papers should be organized and kept in a separate file at home.

7. Create a household schedule.

Try to establish and stick to a regular dinnertime and a regular bedtime. This will help your child fall into a pattern at home. Children with a regular bedtime go to school well-rested. Try to limit television-watching and computer play to specific periods of time during the day.

8. Keep a master calendar.

Keep a large, wall-sized calendar for the household that lists the family's commitments, schedules for extracurricular activities, days off from school, and major events at home and at school. Note dates when your child has big exams or due dates for projects. This will help family members keep track of each other's activities and avoid scheduling conflicts.

9. Prepare for the day ahead.

Before your child goes to bed, he should pack schoolwork and books in a book bag. The next day's clothes should be laid out with shoes, socks, and accessories. This will cut down on morning confusion and allow your child to prepare quickly for the day ahead.

10. Provide needed support while your child is learning to become more organized.

Help your child develop organizational skills by photocopying checklists and schedules and taping them to the refrigerator. Gently remind her about filling in calendar dates and keeping papers and materials organized. Most important, set a good example.

Adapted from "Tips for Developing Organizational Skills in Children" by the Coordinated Campaign for Learning Disabilities (CCLD).
9TH GRADERS: TIPS FOR HIGH SCHOOL STUDENTS TO PREPARE FOR COLLEGE
Be prepared to do a lot of reading in college.
Learn time management: use a calendar and plan how to use your time. Learn to manage your time while still in high school, keep a calendar of all exams and paper due dates.
One of the biggest transitions between high school and college is development of time management skills - students must learn to balance school and social life.
Be prepared to discipline yourself, as the temptation to slack could be great. If you miss 4-5 classes in a semester, you may not make it through the semester successfully.
Being sick affects your ability to be a student - and remember that community living contributes to the cold/flu season.
Learn to read - summarize and outline reading.
Learn to take notes in class.
Learn to study.
Start the college and scholarship search as early as possible.
Take as many science, math, English, and foreign language courses as you can; they build a foundation for college.
Participate in volunteer and community service programs. It helps with scholarships!
Take advantage of the advanced classes offered in high school.
Think about what characteristics in a university are of most importance to you (climate, environment, degrees offered, size, location, etc.) before making a final decision about attending college. Visit them if possible.
Advice from University students
"I think the most important thing to let high school students know is not to overlook anything. When I was in high school I often asked myself, "Why do I need to know this?" then if I didn't think it was pertinent, I wouldn't bother to study it. But in college, all those seemingly unneeded tools come together in the real life (e.g.: finding an intersection of those two lines in algebra is later important in cost/revenue calculations). In the way of classes, learning to read and write well is very important. The focus should be on the format and clarifying ideas in writing, and being able to pick out the important parts of writing (the testable facts). Volunteering and joining clubs are important to get into the college of your choice."


"I'd advise the students to take as much math as they can in high school and to take as many classes as they can in the field that they're interested in. For example, if you are interested in Biology, take as many science classes as you can. In addition, they should get involved in as many clubs and activities as they can. This will make both your high school and college years fun and exciting. One thing I never learned was prioritizing and discipline. That is to get your homework done as soon as you get the opportunity. This is something you will be forced to learn in college, and it should make life so much more free in high school. The hardest transition to college is the amount of work. You are pretty much overloaded and you cannot get behind. If you do, it is nearly impossible to catch back up."


"I think one of the hardest transitions into college is all the reading you have to do. One thing I would have done before I came here was simply read for fun. I think the more you read, the faster you begin to read and comprehend. High school students should take more time reading magazines and books during their free time. Another hard adjustment was being away from the family and friends you are used to being around. I would advise students to bring many pictures of family and friends, just for when they need a smile and extra encouragement."


"I feel that the best way to prepare for college is to take challenging classes in high school. I think that students should treat high school seriously and try to get as much out of it as they can because it's free unless you go to private school. The main classes that I would focus on taking are those that will be able to help you really think critically and practice your reading and writing skills. In college, you need to be able to manage your time."